Today Eudice Chong '18 repeated as the national champion in women's tennis at the NCAA tournament at Kalamazoo College. Eudice vanquished her rival from Williams College to claim the crown.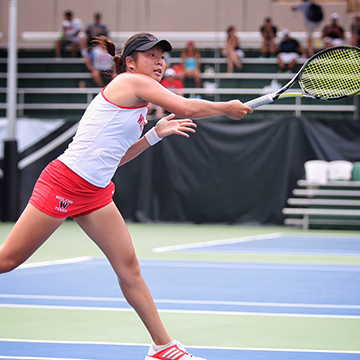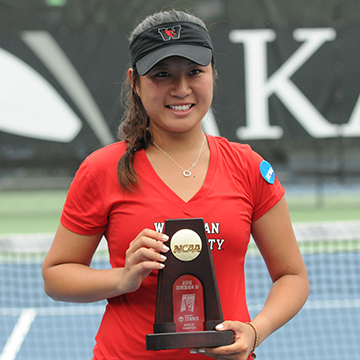 Educie and doubles partner Aashli Budhiraja '18 had a great tournament as a duo, making it to the finals before falling to a team from the Claremont Colleges.
The Women's Crew Team also had a historic season, which they capped off with a bronze medal at the NCAA tournament in Sacramento. The Cardinals Varsity 8 boat  consists of Ava Miller-Lewis '17, Remy Johnson '16, Annalee Holmdahl '17, Emma Koramshahi '16, Ricky Flowers '19, Emma Halter '17, Annie Dade '16, Amanda Molitor '18 and coxswain Elisa Greenberg '18.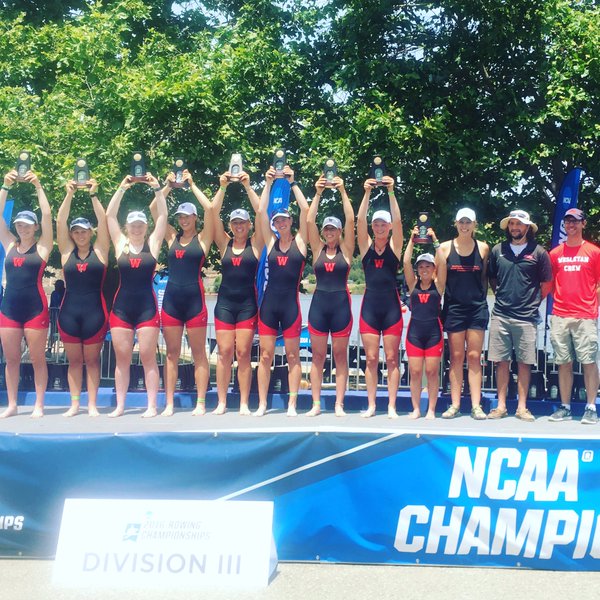 Congratulations to all these great athletes!!