Wesleyan University has issued $250 million of 100-year, fixed-rate taxable bonds, refinancing the majority of its existing debt. The current market for "century" bonds offers a historically unique opportunity to obtain long-term debt at favorable rates (4.781 percent). Over the last 30 years, century bond rates have been below this point less than 2 percent of the time. Wesleyan is the first educational institution in over a year to successfully issue a century bond.
This is a move toward solidifying our economic future. After refinancing the existing debt, the remainder of the proceeds will be invested alongside the endowment for future needs. The university has not made any commitments to specific projects, and Wesleyan's excellent credit rating from Moody's (Aa3) and S&P (AA stable) will not be affected by the bond sale. The sale also acts as an inflation hedge with a fixed interest rate for 100 years, and will help manage the university's debt service costs. The bonds, the sale of which was approved by the Board of Trustees, are payable in 2116. We're not borrowing to spend, but rather restructuring our debt to ensure greater security and flexibility in years to come.
I want especially to thank John Meerts and Nate Peters for their leadership on this process. They and their team have been attentive to every detail, and they have been persistent in seeking out and maximizing this strategic opportunity.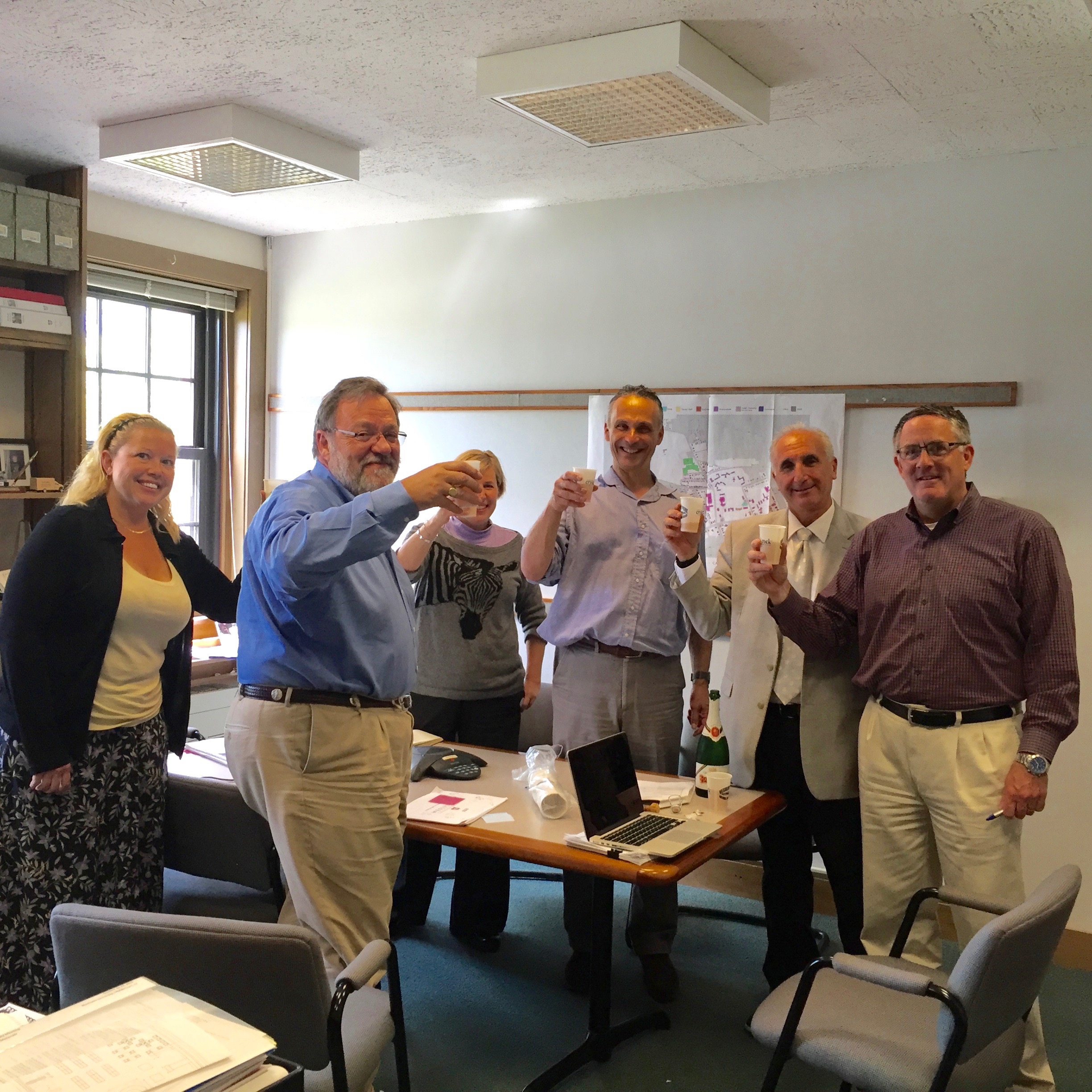 Trustee Diana Farrell has been with us every step of the way, and along with the bond group and the finance committee, Diana has devoted time, energy and thoughtfulness to this complicated process, and we are deeply grateful to her. I am so pleased that in these last weeks of the fiscal year (and in the last weeks of Joshua Boger's and John Meerts's terms as Chair and Treasurer, respectively), we were able to take this important step.