I'm traveling with Board Chair Joshua Boger and his wife Amy this week to meet with some alumni overseas. We've been in Bangalore the last few days and had an extraordinary visit with Azim and Rishad Premji at their Wipro headquarters. Rishad graduated from Wesleyan in '99, and just last year we awarded his father Azim an honorary doctorate for his outstanding philanthropic work. The Azim Premji Foundation is focused on making a national impact on the educational system here – with particular attention given to helping girls erase the literacy gap. I also learned about the Foundation's programs helping very young children of migrant workers, as well as an ambitious plan to open the Azim Premji University in a few years. This university will have teacher training as its core mission. I've been deeply impressed by the foundation officers and their work.  They taught me so much in a short time, and I'm optimistic about their chances of success.
Wipro is a major international technology services company based in India, and it is increasingly taking on work in "green industries." Joshua, Amy and I met with a group of Wipro executives responsible for the professional development of the staff (over 100,000 employees!). They are practically running a university at Wipro, and it was fascinating to hear about their approach to continuing education through seminars, lectures and mobile device access. I took plenty of notes!
Our conversations with Azim Premji and Rishad Premji focused on how to raise Wesleyan's profile in India and on how a liberal arts education can prepare graduates very well to become imaginative engineers.  I look forward to continuing these conversations as we enhance internationalization at Wes and develop connections between our programs and the broad spectrum of engineering (from infrastructure to technology and sustainability).
We had the chance to see a bit of Mysore today, and we're off tomorrow before dawn. Next stop, London, for a brief visit with the Wes community there.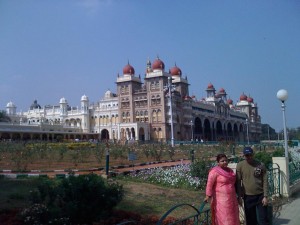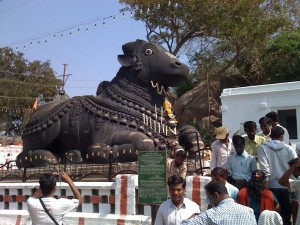 [tags]Azim Prenji, Rishad Prenji, Wipro, philanthropy, Wesleyan overseas, internationalization[/tags]