I received the sad email message from Professor Paul Schwaber on Friday: his close friend and COL colleague Elisabeth Young-Bruehl had died quite suddenly. Elisabeth was a philosopher, psychoanalyst, teacher…a great friend and mentor to many of my fellow-students at Wesleyan in the 1970s and for many years afterwards. She was a presence in the College of Letters, where she taught everything from ancient Greek philosophy to contemporary political theory. Although I did not study with her myself, I remember her vividly. Her questions from the back of the room at the Monday night Center for Humanities lectures often punctured the puffed up and pretentious, yet she was given to warm, easy laughter. We knew one another from a distance, but the devotion she inspired from her students was always evident. Evident and admirable.
Elisabeth's intellectual biographies of Hannah Arendt and Anna Freud combined dogged empirical research with sophisticated theoretical analysis. Over the last several years, she was working as a psychoanalyst, having made a major contribution to this field with her Anatomy of Prejudices, among other works. Recently, the editor we both work with at Yale University Press sent me a glowing review of Elisabeth's latest book, Childism:Confronting Prejudice Against Children. It's an urgent call for action to protect some of the most vulnerable victims of prejudice and violence: children. The book will be published in the next month or so.
I last saw Elisabeth a few years ago in New York, when she stopped by to say hello after a talk I'd presented on the photographer David Maisel. She seemed vital and engaged, and she was generous and welcoming. The writer Dominique Browning, who studied with Elisabeth at Wesleyan in the mid 1970s, offers a loving tribute to her friend and teacher on her blog.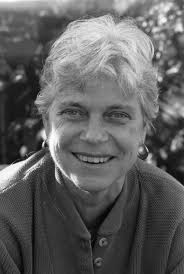 The legacies of great teachers continue on and on. Elisabeth Young-Bruehl's memory will be a blessing for so many of her students, friends and readers.