It was an amazing weekend, filled with artistic, athletic and academic achievements. It was great to see the crowds at the Alumni Show II art exhibition (which you can still see at the Zilkha Gallery), and I enjoyed meeting some of the artists there. My early bedtime prevented me from seeing the play in the Olin stacks, but I heard it was an enlivening experience.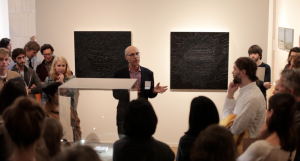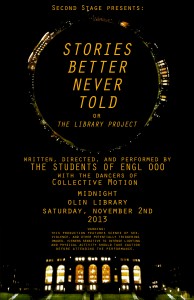 I was also thrilled to learn that Gail Jenkins Farris '84, P'14, P '16, one of the founders of our volleyball program, was awarded a special Letter over the weekend. A great athlete herself, Gail has been a tireless advocate for women's sports. She was still pretty jazzed about being recognized for her work when I saw her at a reception later in the day.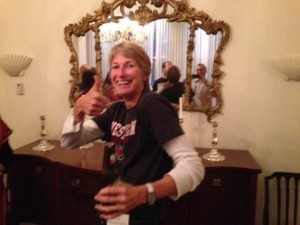 This swim team had a successful meet, and men's soccer won a tough match against Connecticut College in the first round of the NESCAC tournament. We were all very excited by football's first Little Three championship in over forty years! Lacrosse, softball, soccer, and baseball have won Little Three crowns in recent years, and we are delighted with football's success. I was very moved when Coach Whalen presented me with the game ball.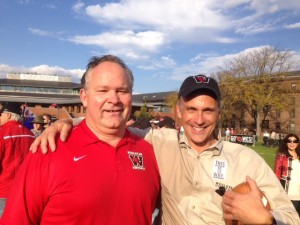 Alumni Association Chair Megan Norris '83, P'17 distributed a very cool video today on football's victory. You can see it here.