Last week in Washington I ran into alumni teaching at American University and nearby schools. I was there to talk about the deep tradition of liberal education in the United States and also about the long history of criticism of this current way of thinking. Our tradition is stronger because of these criticisms. I was encouraged by the faculty's interest in broad, integrative learning, no matter the discipline in which they were working.
On Monday this week I participated in a panel on similar themes at the New York Public Library with Beverly Tatum '75 and Anthony Marx (who spent a year at Wesleyan as an undergraduate). There were many Wesleyans in the audience, including current students, trustees and at least one professor emeritus. Bev has been president of Spelman College, a historically black women's college in Atlanta, and has thought deeply about the psychology of race, prejudice, separation, and inclusion. Tony Marx was a major force for higher education opportunity as president of Amherst, and he has continued to work on behalf of literacy and access to learning at NYPL. It was an honor to share the podium with both.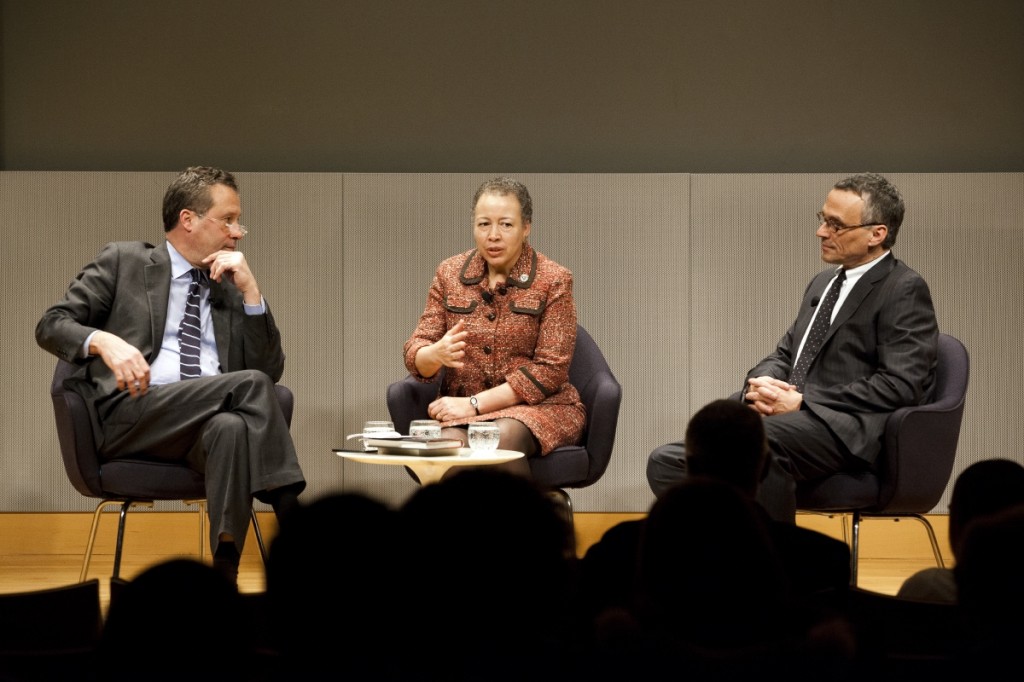 I'm now on my way to Miami to participate in a discussion about education with Joel Klein (former Chancellor of New York City Schools) and Mitch Daniels (president of Purdue and former governor of Indiana). We are likely to have very different approaches to education issues, and I look forward to a spirited discussion. When there are differences of opinion, the potential for real learning grows. Vigorous criticism, not echo chambers in which "correct" views are repeated, is essential for improving education.
Before heading back to campus, I'll visit my mother, my first teacher. She's become a great Wesleyan supporter, although she's still ready to offer her son plenty of vigorous (and affectionate) criticism.
And I've got to put the finishing touches on the syllabus for The Modern and the Post-Modern. Classes will be starting before I know it!
UPDATE:
My Mom shared this picture from my Wesleyan graduation in 1978