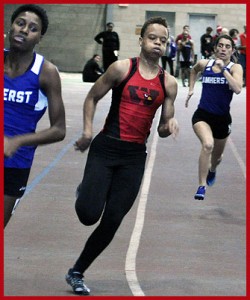 Yesterday I had the treat of watching some great competition at the Freeman Athletic Center. We were hosting the Little Three Track and Field contests, and there were plenty of great efforts. On the women's side, Allegra Fils-Aime '19 was a stand out with a first-place finish in the 200 meter dash, while also placing third in the triple jump. Senior Alexis Walker finished the 60 meter dash in second-place. She also won first place in the long jump.
The Cardinal relay team captured first-place in the 4 x 400 with the team of Sarah Swenson '18, Ananya Subrahmanian '18, Alexandra Dibrindisi '19 and Jennifer Aguiar '18. The 4 x 800 team, which consisted of Aida Julien '18, Isabella Reilly '19 and Claudia Schatz '19, and senior Syndey Cogswell, finished second overall.
Senior Kiley Kennedy tied for second place in the pole vault. The Cardinals captured second and third place in the shot put event as well, with senior Ellie Martin coming in second, and Katie Maehl '19 placing third.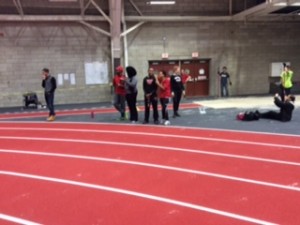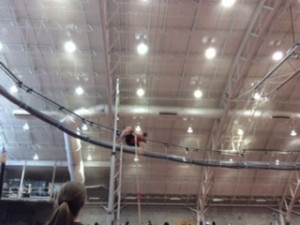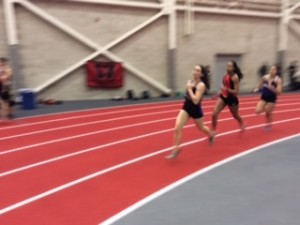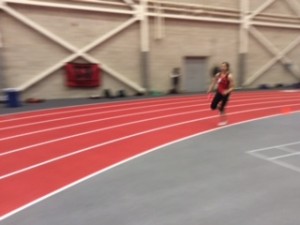 On the men's side there was also some great performances. It's a pleasure to congratulate senior Agbon Edomwonyi, who took home two first-place finishes with wins in the shot put and the weight throw.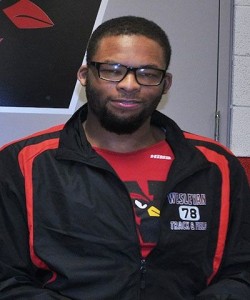 I also got to see part of the contest in which the men's hockey team fight back to a 2-2 tie with Colby. James Kline '17 and frosh Andy Espinoza scored goals. The women's basketball team looked great as they rolled past Trinity, 70-46. Brenna Diggins '17 scored a game-high 18 points and pulled in five rebounds. Olivia Gorman '19 was a scoring machine with 13 points in just 14 minutes, and was spectacular off the bench in the second half. It was an impressive team effort as the Cardinals got their first NESCAC win.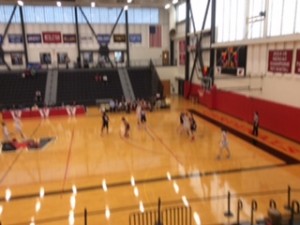 Winter session students, thesis writers and athletes have already been working hard, and soon we'll be joined on campus by the rest of the student body. Go Wes!