Kari and I made our way across campus to the Freeman Athletic Center Saturday afternoon to get a workout in. The Andersen Fitness Center was packed with students who had a similar idea (and snow boots). After getting in a little cardio, I was able to check out the amazing Wesleyan squash team. These people are soooo skilled! I am ever impressed by their poise and their athleticism. And were winning their share of matches, to be sure.
The women's hockey team may have felt at home in the wintry weather. They were facing a formidable squad of skaters from Hamilton, but they were certainly putting real pressure on the Hamilton goalie while I was there. The men's basketball team was coming off an exciting overtime win against the nationally ranked Tufts' team, and they looked great against Bates. They led throughout the game, and senior BJ Davis had SEVEN three pointers!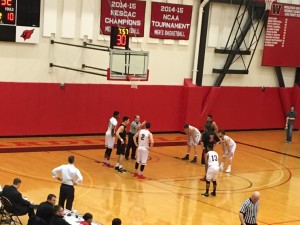 On my way home, I encountered the physics research project known as sledding down Foss Hill. Here is a research team known as "The Onezies."
During Storm: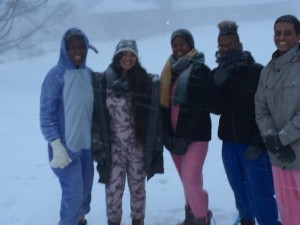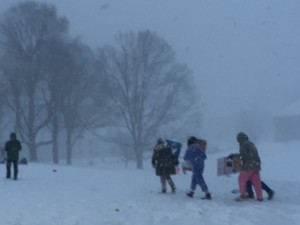 Morning after:
Somebody loves the snow!