Last week I visited with Wesleyan folks in Beijing and Shanghai. I used to visit regularly, but this was my first time back since the pandemic. We made the trip to reinforce the connections with our Wesleyan community that had been seriously frayed by the pandemic and by international tensions.
We had a very positive trip, combining recruiting prospective students with some meaningful touch points with alumni. In Shanghai we hosted a reception at which I met some wonderful high school students already enamored with Wesleyan and eager to apply early decision. They had the chance to spend some time with our alumni. While in that city, I also gave a lecture to undergraduates at Shanghai Jiao Tong University, and this university would like to do some cooperative programming with us in the humanities. In Beijing we welcomed a good turnout at our reception, and I now have the additional pleasure of greeting several former students from my own classes as alumni.
We also visited what we were told is the best international school in Beijing. Again, there were amazing students already quite knowledgeable about Wesleyan. Some even brought me copies of Beyond the University in Chinese translation to sign.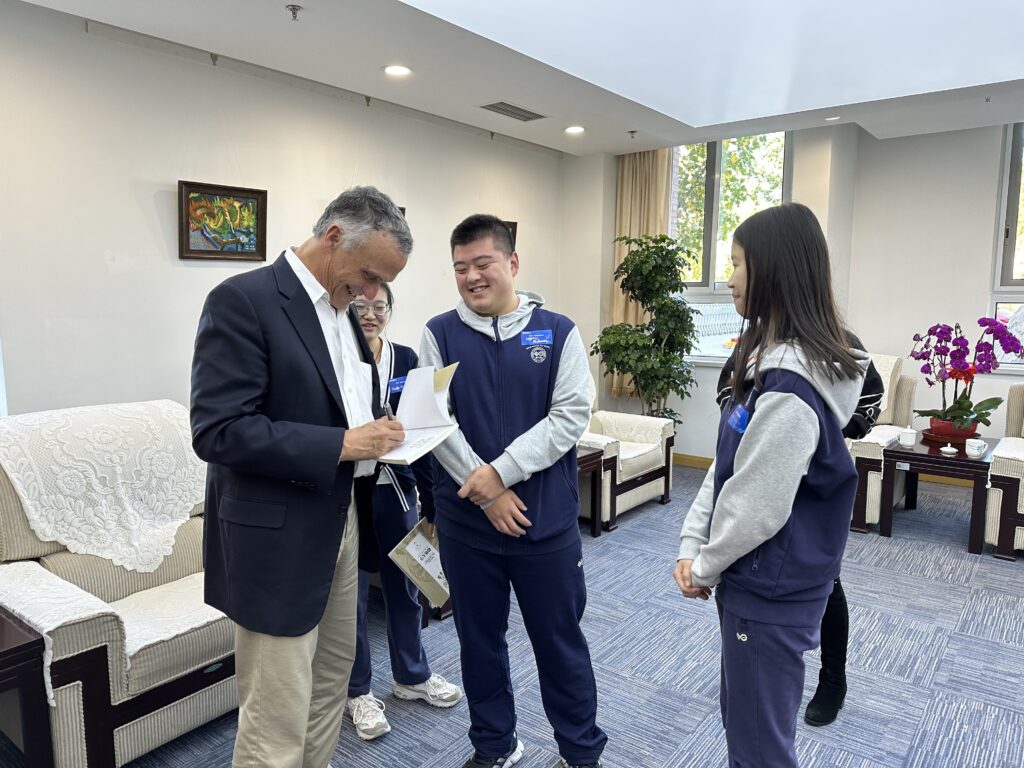 We had a spectacular meal with the parents of recent alumni and current students. What a joy to break bread together.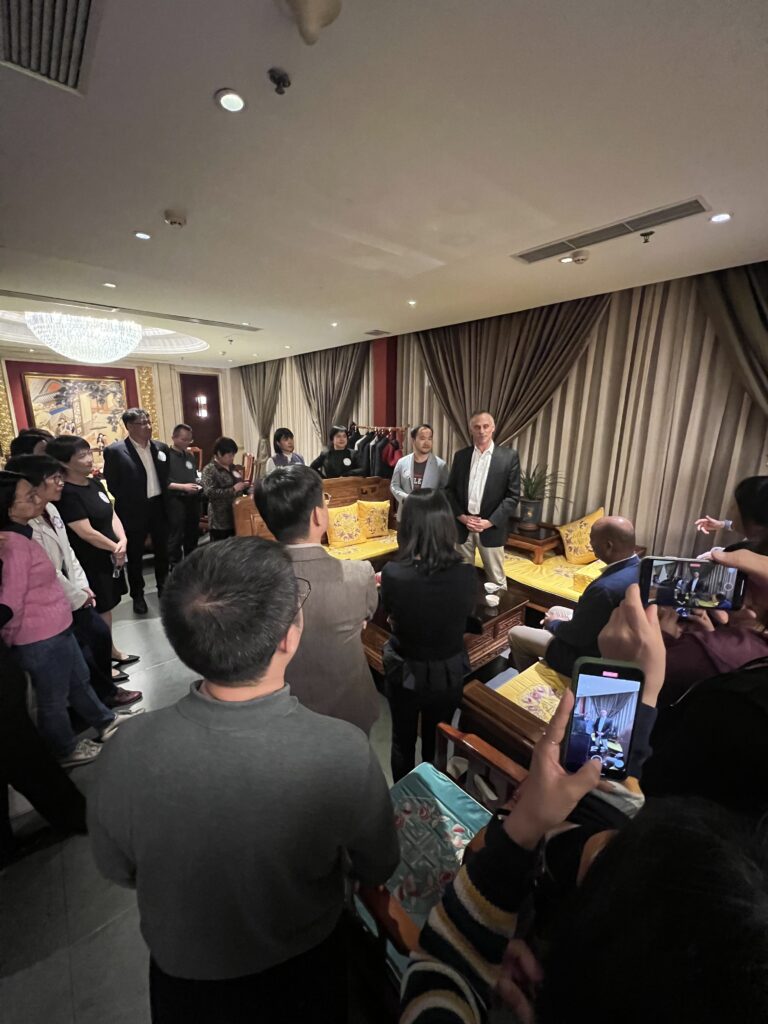 Although it was wonderful to connect with old friends and meet new Wesleyan folks, it was a difficult time for me to be away from campus. Many students, faculty and staff are feeling the pressure of the war in the Middle East, some very directly. The brutality of the Hamas' terrorist attacks, and the severity of the retaliation in Gaza chills the soul. Like so many on campus, I try to imagine what an enduring peace might look like, a very hard thing to do in this time of war.
Here on campus I trust we will continue to look out for each other, to support civil discussion and our efforts to learn from one another. The alternatives are much worse.