At the end of last week I was in New York City with a great group of Wesleyan alumni to celebrate the long tradition of musical innovation at Wesleyan. We gathered at the Thalia Café to salute Mark Slobin, whose book, Music at Wesleyan: From Glee Club to Gamelan was published last year by Wesleyan University Press.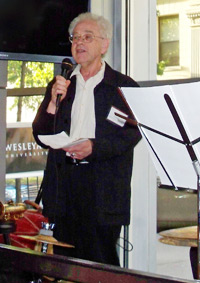 The evening was great fun, and it followed the trajectory of the book. A subset of the Cardinal Sinners were up first. This women's a cappella group started us off with the beautiful alma mater, and their set also included a Bob Dylan tune. As a long-time Dylan diehard, I was just delighted. The singers were followed by a great experimental trio of bassoon, saxophone and percussion. The group started from an Anthony Braxton composition, and took off.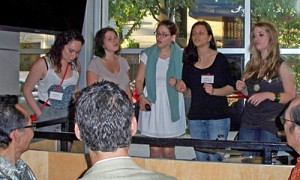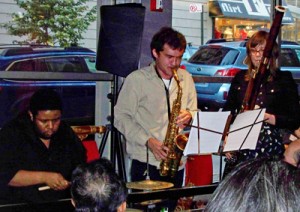 The Gamelan closed the evening with beautiful sounds both serene and uplifting. Alumni joined newly named University Professor Sumarsam in an all-star group of devoted players.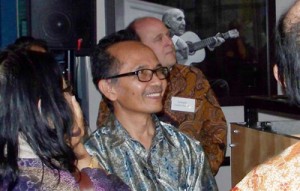 Thanks to Mark Slobin and all who attended. I almost forgot, you can get a copy of Music at Wesleyan (it makes a great gift!) here.