The mighty Wesleyan softball team is the Little Three Champ for the just the second time in our history (the other win was in 2008). Jill Gately '15 continued her phenomenal season, breaking the Wes RBI record. Frosh pitching sensation Su Pardo '16 was devastating on the mound. She now has 125 Ks in 88 innings of work this year with a 12-0 record and 1.91 ERA. The Wes women are at home next weekend to wrap up their season against Middlebury.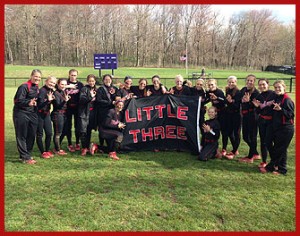 Wesleyan also had great success over the weekend in baseball and lacrosse. The baseball team swept a double-header against Middlebury, and the lacrosse squad came from behind to beat the highly-ranked Tufts team. Lots of momentum as we move toward the end of the semester!!
UPDATE: Men's and Women's tennis continue their winning ways. Both teams won against Connecticut College on Sunday!