Did you know that Wesleyan has a marvelous photography collection to complement its first-rate collection of prints? From time to time I teach a seminar on Photography and Philosophy, and my students and I have the delightful opportunity to work with pictures in the Davison Art Center.
You still have a chance to get a glimpse into these treasures. Planes, Trains and Automobiles, an exhibition at Davison, is open through Thursday, March 6. The show is a gem, with images from famous artists alongside pictures that will knock your socks off by photographers you may never have heard of.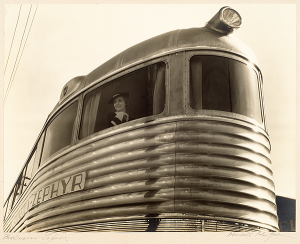 If you are interested in photography, check out this exhibition, and keep your eyes peeled for future shows at Davison.