As the fall sports season comes to an end, let's hear it for some stand out performances. On Saturday, our football team deflated the Williams Homecoming crowd with an inspiring comeback victory, 30-22. The guys were down 22-8 and came roaring back behind great defensive play and a powerful passing attack. I was watching the game from an airport on the west coast, cheering cross-country.
We won the Little Three in Williamstown, marking the first back-to-back Little Three crowns in football for Wesleyan since 1969-1970. Quarterback Niko Candido '25 was NESCAC Player-of-the-Week and also won the Golden Helmet from the New England Football Foundation.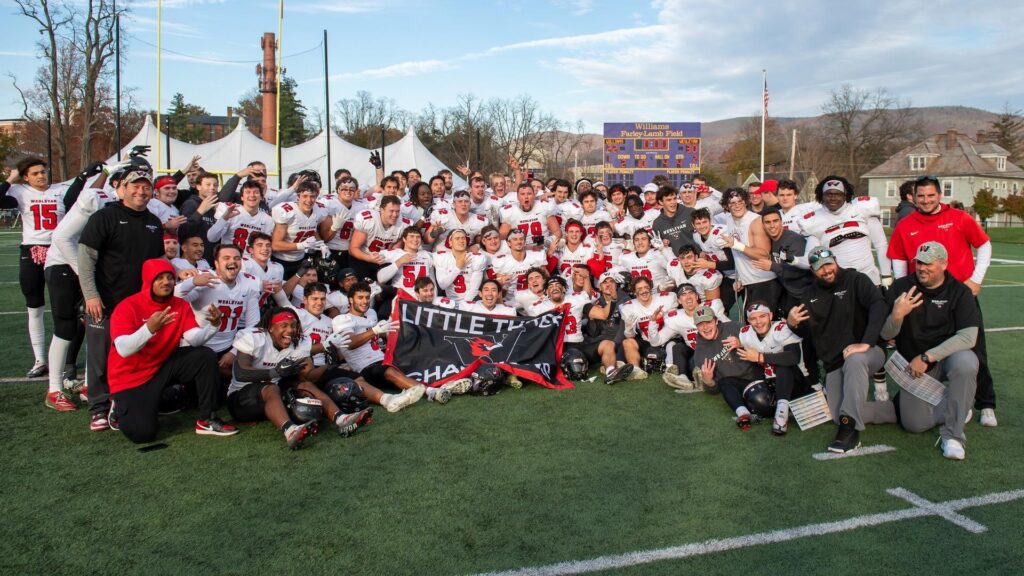 The women's soccer team was in the NESCAC tournament again this year, and they played the top-ranked Amherst team in Massachusetts on Saturday. It was an incredibly tight match, with the Mammoths coming out on top 1-0. Our team was valiant to the end, finishing their strong season.
Yesterday I was back in Middletown to see the super impressive Volleyball team in the NESCAC quarterfinals. It's always a rivalry game when we play Amherst, and yesterday was no exception. After a close first set, the Cards dominated their opponent with amazing defensive play and positively scary kills from all sides of the court. Next weekend we host the tournament finals, and I know we can give our team a home court boost!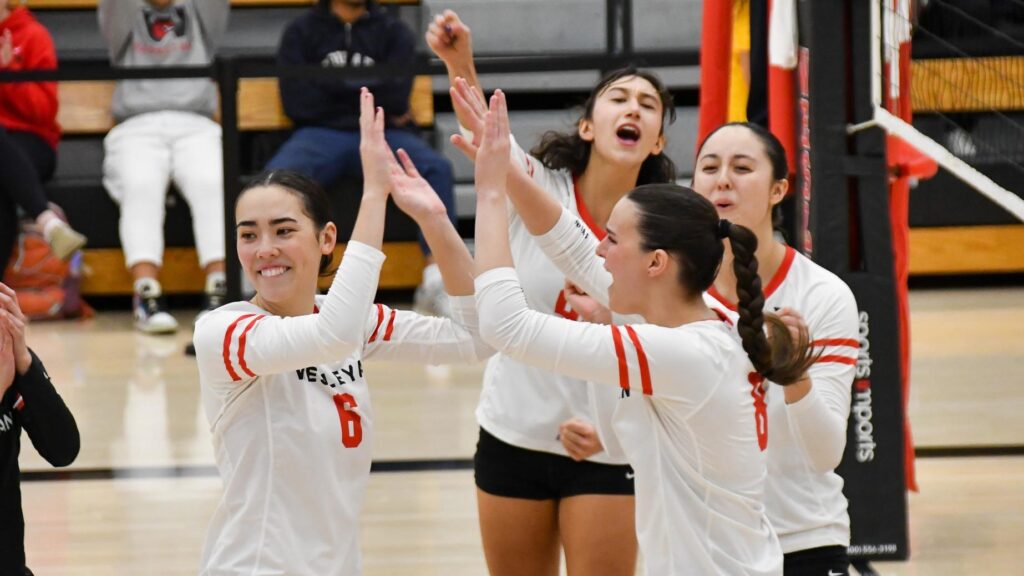 I don't give enough of a boost to our CREW TEAMS. They have had a wonderful fall, with especially strong finishes at the Head-of-the-Charles and the Head-of-the-Fish. 
Congrats to all our amazing athletes who manage to excel as students while working hard to hone their considerable sports skills.