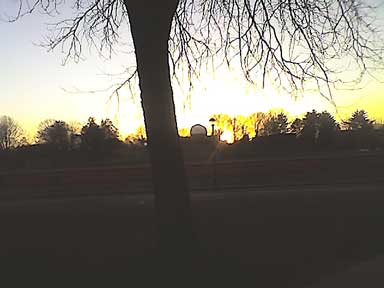 Spring Break at Wesleyan is unusually long – a two week vacation from classes. The campus is eerily quiet at night, and looking across Andrus Field from my office the snow is gone and the baseball field fences have gone up. It really is a break into spring!
Although the campus is quiet, it is certainly not empty. There are many international students who stay in town. Two weeks may seem long, but it is too short for students to justify a trip across the globe. I also bump into the seniors making their way to science labs or to the Olin Library to continue work on their theses. The subjects range from ideas of the French intellectual to politics and religion in Ireland; from problems in micro-economics to issues in Asian art history. Our students complete these independent research projects with close faculty supervision, but it is often the professors who learn so much from the collaboration with these young scholars, scientists and artists. Most of the work is due in about a month, so it's getting to be crunch time.
Of course, many of our seniors are interviewing for jobs or waiting to hear from graduate schools. There are two very happy Wesleyan students who recently heard from The Thomas J Watson Foundation that their international research projects will be funded during the next year. Cedric Bien will be doing a project entitled, "Documenting the Chinese Diaspora: A Photographic Ethnography of Chinatowns" in Peru, Paraguay, Brazil, Italy, Ethiopia, Australia, New Zealand and Malaysia. Rebecca Littman will be investigating the plight of child soldiers in Sierra Leone, Liberia, Senegal and Guinea in her project, "Victim and Perpetrator: Reintegrating the Former Child Soldier." Congratulations to Cedric and Rebecca!
Some of our Masters of Liberal Studies students are spending their spring break on a research trip through some of the important sites of the civil rights movement in Alabama. I have heard already that this was a deeply moving and richly educational experience that complements the work done in the classroom.
Some of our undergraduates have made their way to Washington, D.C. to protest the war in Iraq on the fifth anniversary of the start of the conflict. American college campuses today often seem to feel immune from the fact that our country is fighting a war in the Middle East. Although we don't always agree on political tactics or foreign policy frameworks, I am grateful to these Wesleyan activists for reminding all of us that a military conflict is being waged in our name.
[tags]activism, spring break, thesis, war protest, Watson Foundation[/tags]