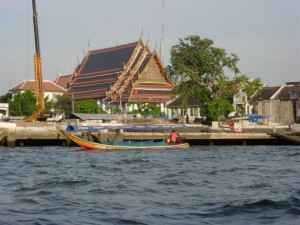 During this first part of spring break I have traveled to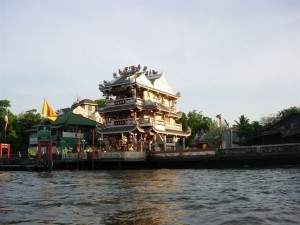 Southeast Asia to meet with the Freeman family and participate in some of the interviews for next year's Freeman Scholars. This is my first trip to this part of the world, and so I am keeping my eyes and ears open. Last night in Singapore we held a reception for alumni, parents and prospective Wesleyan students. It was so impressive for me to hear about the many different things our alumni are up to. From traditional drumming and performance, to teaching and NGO work, from law and medicine to entrepreneurship, the Wesleyan-Freeman alumni are activating their education in powerful ways.
Although my stay in Singapore was very brief, I did have a very interesting meeting with the leadership team of the Singapore Management University, a relatively young school that is developing a very innovative curriculum. SMU had reached out to Wesleyan because its faculty is developing a new core program in the liberal arts. It seems that the government has recently decided to invest in higher education programs that move away from the early specialization required in the British model long popular here. SMU's president (who once worked with former Wes prez Bill Chace!) talked about an education that would allow students to access their creativity, prepare them for a changing world. enhance their ability to think about problems using a broad range of disciplines… all the things that we emphasize at Wesleyan! Perhaps we will have some student exchanges with SMU in the future. For now, I am just pleased to know that our vision of the importance of the liberal arts is resonating here on the other side of the world.
Last night I received a strong shot of hopefulness from meeting prospective and former Freeman Scholars. In these difficult times, it is crucial that Wesleyan continues to recruit talented students from Asia, and that we continue to support their work after graduation. The generosity and thoughtfulness of the Freeman family is legendary, and now alumni of the program are continuing that tradition. It's both a pleasure and a learning experience to participate in these activites of the program. which has given so much to Wesleyan over the years.
We are now in Bangkok, and I've attached some photos from Gina Driscoll.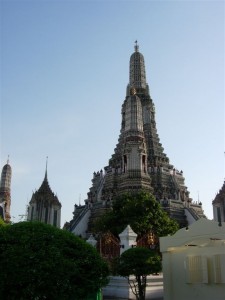 [tags] spring break, Southeast Asia, Freeman family, Freeman Scholars, Singapore, Singapore Management University, Bill Chace, Bangkok, Gina Driscoll [/tags]