I was so pleased this fall when Wesleyan trustees approved an enthusiastic recommendation to grant tenure to Lois Brown, a distinguished literary critic and biographer who has contributed so much to our understanding of American cultural history and African-American Studies. Lois, who recently joined the Wesleyan faculty after teaching for years at Mount Holyoke College, is now Class of 1958 Distinguished Professor in the African American Studies Program and the Department of English.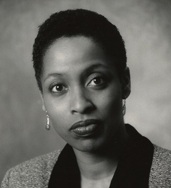 Lois has been working with PBS as a scholarly contributor and series advisor for a three-part American Experience documentary series entitled The Abolitionists.  The first of the three installments airs on Tuesday, January 8 at 9pm.  The second and third segments will air on January 15 and 22 at 9pm. The series documents the abolitionist movement through the stories of five of the key participants: Frederick Douglass, William Lloyd Garrison, Angelina Grimké, Harriet Beecher Stowe, and John Brown. I'm told it is a compelling piece—gorgeously crafted—and it presents some especially stirring moments of American history.
Here are some web links to the PBS site and to the American Experience pages:
Short preview of The Abolitionists. Extended preview of The Abolitionists. Link to several PBS items on the series and supporting materials. A short promo piece that includes a clip from an interview Lois did about the overall project.
Next semester Lois is teaching courses on Slavery and the Literary Imagination and on Race, Romance, and Reform in 19th Century African American Women's Writing. It's great to have her at Wesleyan!