Over the last five years at Wesleyan we have reduced the use of loans in our financial aid packages because we realize that debt can play havoc with one's choices after graduation. We are committed to keeping loans as low as possible, and we no longer ask our neediest students to borrow anything at all.
As many of you know, Congress began its 4th of July recess without taking action in regard to the interest rates paid on student loans. The result is that student loan rates will double — from 3.4% to 6.8%. While it's hard to be surprised anymore by a deadlocked Congress, in this case the inaction is particularly galling.  Young men and women who need to borrow to meet their college expenses face dramatic increases in their payments, and some will choose not to pursue their education as a result. This increase in rates is especially unfortunate because the premium in wages for those who get a college degree (as compared to those with only a high school diploma) has never been greater. Moreover, there are reasonable alternatives before the Congress right now, and any one of them is preferable to inaction. Some propose market-based frameworks for the long term, others propose caps on interest rates for those most in need of assistance. Here is a chart from the National Association of Student Financial Aid Administrators: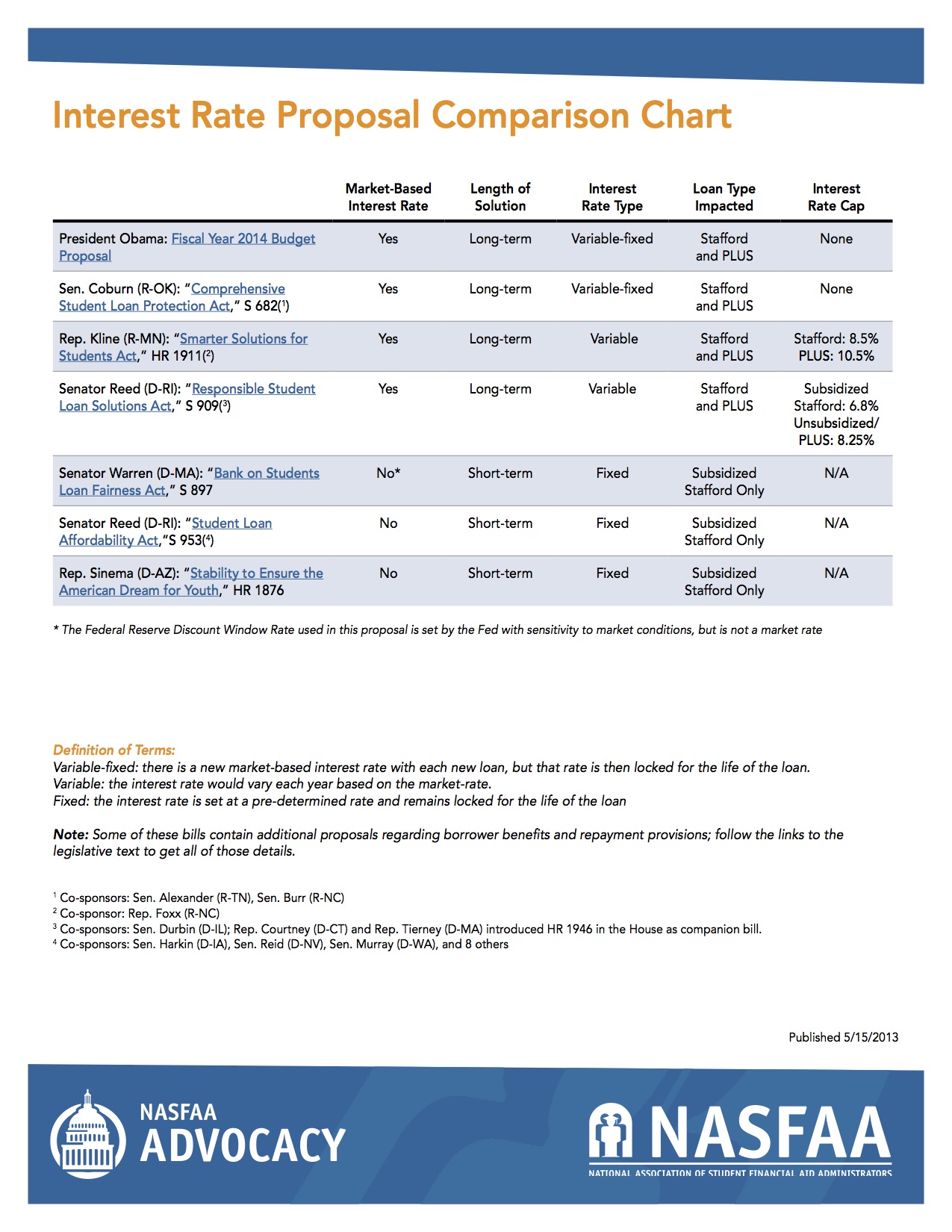 Is it too much to expect Congress to reach a compromise to help student and their families? Reasonable solutions are out there. Demand that Congress act now!