The following message was sent to Wesleyan students, faculty and staff.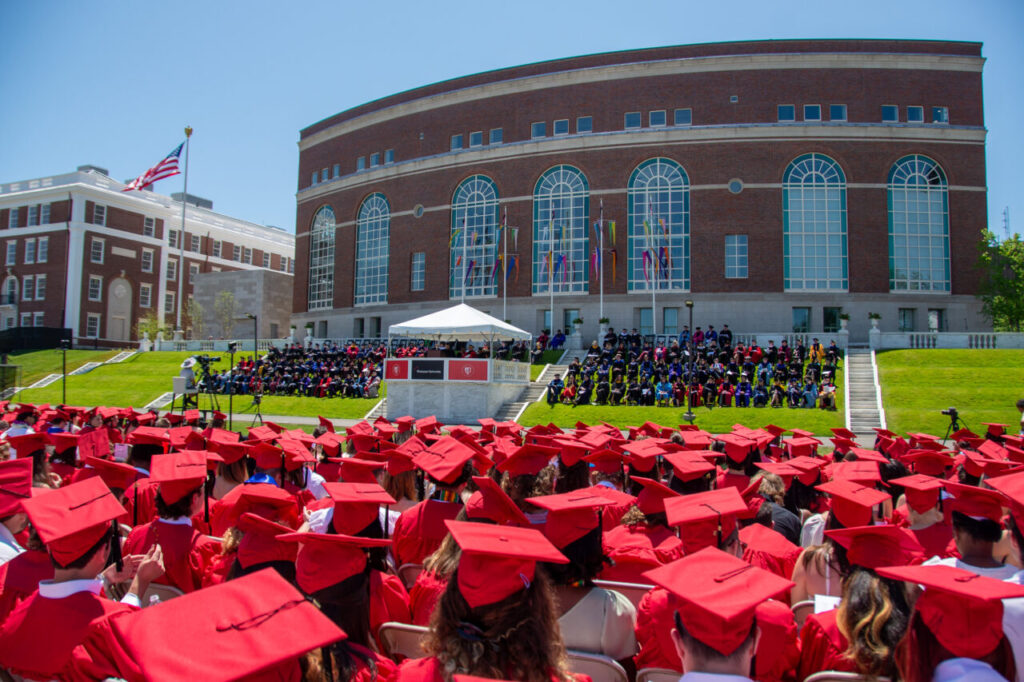 Commencement is over, and mortar boards, it seemed to me, flew even higher than usual. It was such a beautiful day with strong speakers and a celebratory crowd. The graduating seniors seemed especially joyous. They had every reason to be proud of how they had stayed focused through the disruptions caused by the pandemic. Their achievements were not theirs alone, however, and their enthusiastic applause for faculty and staff showed how grateful they were. I hope all our faculty, staff, and students can take a moment to recognize their individual and collective accomplishments of this past year.
Our commencement speakers stressed the importance of how we develop civic engagement on campus, and they urged our graduates to carry those lessons forward—as citizens. At a time when jarring voices across the country question the benefits of higher education, we can be confident that those who receive a Wesleyan education will showcase its benefits to the world.
Here on campus, we must continue to pursue our mission with passion and purpose. That mission does not change, but we pursue it in light of changes in the world. By fall semester, there will likely be a Supreme Court decision on affirmative action. Regardless, we will redouble our efforts to build a diverse community in which all—students, faculty, and staff—can thrive. Work is already underway on the three organizational priorities identified through the WesThrives Campus Survey—diversity, inclusion, and belonging; performance management; and communications—which we will more deeply focus on when our entire community is together again in the fall.
Summer approaches, and I hope these next months bring you the balance of rest, enjoyment, and productivity that you seek.